Better Business Bureau
Owning a business without trust and credibility is disadvantageous as it reduces profitability. Indeed, for a business to grow massively, customers and companies should embrace transparency and practice reliability. We will discuss the Better Business Bureau(BBB) in this article.
Do you wonder how to achieve this trust and credibility? Thankfully, the Better Business Bureau (BBB) is the final solution. It aims to assist consumers in finding trustworthy businesses and also aid companies in building and maintaining a good reputation.
Since trust is the currency that holds consumers and business people together, your business must prove to your customers that it is trustworthy to attract and retain them.
To know more about Better Business Bureau (BBB), read this article to the end as it highlights every relevant information about BBB, starting from the meaning of BBB and its benefits, among other essential highlights.
What is the Better Business Bureau (BBB)?
The Better Business Bureau, shortened as BBB, is a private nonprofit organization focusing on advancing trust and credibility in the marketplace. And it was founded in 1912.
The Better Business Bureau is located at 4250 N Fairfax Drive, Suite 600, Arlington, Virginia, U.S. It is incorporated in the United States, Canada, and Mexico. It is harmonized under the International Association of Better Business Bureaus (IABBB) in Arlington, Virginia.
The primary aim of Better Business Bureau is to promote trust and transparency to help businesses maintain high ethical standards. To this effect, various programs and services are designed to educate consumers about firms.
Moreover, BBB's self-regulation assists any business to adhere to BBB's standards after affiliation as it endorses a company, product, or service even though it still advocates for business interests. You can check BBB's official website for more information.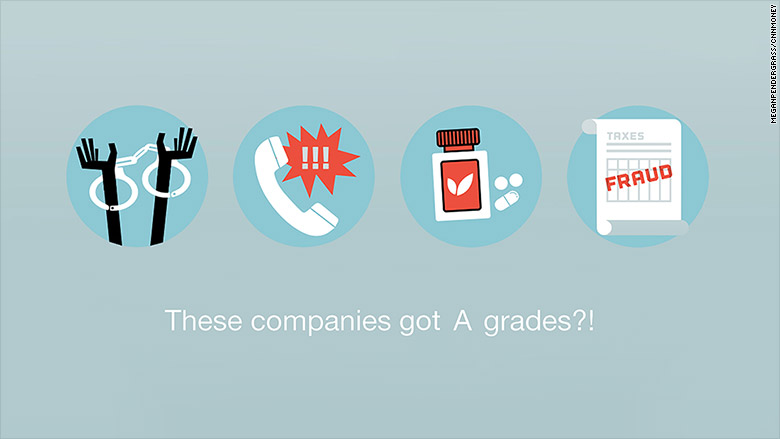 History of the Better Business Bureau (BBB)
Samuel Candler Dobbs started moderating issues in 1909 after he was elected president of the American Advertising Federation (AAF), now known as the Associated Advertising Clubs of America.
He contributed to the 1911 approval of the "Ten Commandments of Advertising, which is one of the earliest regulations of advertising created by associations of advertising agencies and individual companies. Better Business Bureau was founded in 1912. It has a rich history of over a century since its inception. Its roots can be traced back to a time when consumer protection was in its beginning.
The Association of Better Business Bureaus and the Consumer Information Bureau assembled to form the Council of Better Business Bureaus (CBBB) in 1970.
Benefits of Better Business Bureau
Better Business Bureau, apart from being an incorporated organization, there are many benefits you can get through them.
They are;
1.   Credibility
One of the benefits of the Better Business Bureau is credibility. The legitimacy of a Better Firm Bureau membership may give a start-up or small firm one of its key benefits. Businesses favor membership in The Better Business Bureau because of its solid reputation, credibility, and professional organization.
To cut the long chase, Better Business Bureau is a subtle marketing strategy to demonstrate to potential clients and business partners that a small business is a respectable and genuine operation.
2.     Resolution of Conflict
Customers continually use the Better Business Bureau to file objections against members-only firms. Although some companies may view this as a shortcoming of Better Business Bureau membership, the dispute resolution processes accessible to members may be an inexpensive alternative to other conflict resolution methods.
3.     Business Attraction
Affiliated with the Better Business Bureau will bring a good reputation to your company as customers find it trustworthy. Customers who aren't familiar with a specific industry will check for the companies that are doing business in the I industry with the Better Business Bureau.
Remember, no Better Business Bureau members put a business's name in front of potential customers, but to make customers see that the company has a solid reputation from the third party.
4.     Networking Opportunities
Better Business Bureau aims to provide excellent network opportunities for customers and business owners, whether the local or national business communities. Any small business part of the BBB can't struggle to make worthwhile business connections with potential customers, collaborators,  and suppliers. This is because joining the organization will increase and improve your business.
5.     Dispute Resolution
As a business owner disputes may arise between customers and the business owner. Being part of BBB will bring an effective way to settle disputes. Even as customers often use the Better Business Bureau to seek complaints against member businesses, it brings an absolute solution to every misunderstanding in the industry.
How Better Business Bureau Ratings Work
Better Business Bureau assures many customers over a particular business. Through the results they get in research from BBB, they decide to engage in a specific business or check another. These ratings are centred on some factors and components a company may have above others.
Each business is awarded or deducted points for its accomplishment in 13 different areas, plus a score of 100. The letter grade is then created from the numerical score as a BBB rating. For example, a score between 97 and 100 would be an "A+," a score between 94 and 96.99 would be an "A," and a score between 90 and 93.99 would be a "A-."
Rating from the BBB website, the company's rating is not a guarantee of its trustworthiness or accomplishment. BBB advises consumers to consider a company's BBB rating in addition to all other important information about the business.
The BBB does not advocate any particular companies, even though these ratings are meant to help people make better purchasing decisions. According to the Better Business Bureau, this policy aims to maintain "the public's faith in our fairness."
Frequently Asked Questions on Better Business Bureau
Q1: What is the work of the BBB?
A1: The Better Business Bureau (BBB) is a private non-profit organization that handles consumer grievances about firms as it brings information about businesses to the public. It has a rating system for centered companies from A+ to F.
Q2: What is the benefit of BBB?
For beginners, BBB provides a reputable mark of customer trust and credibility, giving businesses a competitive advantage. Moreover, it sustains the relationship between a business owner and the customer.
Q3: Does the BBB call you?
Yes, but sometimes. When they call you, either as a businessman or a customer, they will not require your personal information and password to access your device. Be sure of the caller by checking their number through BBB.org.
Conclusion on Better Business Bureau
The Better Business Bureau has stood a chance to provide trust, transparency, and credibility to businesses. The more educates and promotes firms to customers, the more the customers find reasons to remain with them.
BBB also promotes fairness and mediating disputes, as written in this article. So, whether you are a customer or a business owner, the best place to find trust is in the Better Business Bureau.